COMING SOON:

Premonitions of the Unbuilt City
An album of solo piano music with Kit Downes
Available on Nonclassical late July 2021
Artwork by Tony Comley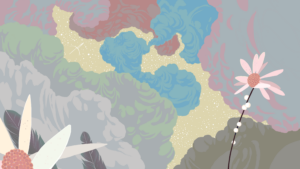 CURRENTLY OUT IN THE WORLD:
Of the wonderful Nature of Air, Stonehenge performance
Piece for brass and gong commissioned by English Heritage for performance at Stonehenge. Performed by London Sinfonietta, 360 degree video with spatial audio.
SK√​-​1 experimental Casio album available now on SLIP
The Virtues of Things
Henry Moore Institute: Essays on Sculpture
Issue 75 of the Henry Moore Institute's Essays on Sculpture series is dedicated to the opera,
The Virtues of Things, a collaboration between Sally O'Reilly and composer Matt Rogers.
The publication features the full libretto, images of the production and a roundtable discussion
exploring sculptural thinking, where O'Reilly and Rogers were joined by Professor Matthew Fox
(University of Glasgow), Lisa Le Feuvre (Henry Moore Institute) and Dominic Gray (Opera North).

Order a copy here.