Advertise This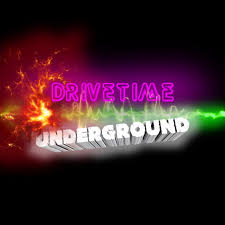 Drivetime Underground is a radio show devised, produced and presented by the composer Neil Luck for Resonance FM in partnership with Sound and Music. It sought to address the tensions between artistic and commercial interests, in Neil's own words: 'Drivetime Underground is a radio show featuring experimental music and performance, but devised, produced, curated and presented in the style of a commercial radio 'magazine'-style show. The series responds head-on to perceived growing commercial pressures faced by composers, performers, and organisations in today's cultural marketplace, whether that's in the form of funding cuts and questionable governmental policies, rising costs of education, corporate sponsorship of arts centres, aggressive self marketing or cross-over tactics and the kinds of demands this puts on artists and their work. Drivetime Underground is not, however, purely satirical or critical per se. Rather, it positions itself as a hypothetical outcome of the current cultural landscape – a site where artistic and commercial concerns can collide. A dissonant combination of the highbrow and the lowbrow, the esoteric and the exoteric.'
Neil approached Sally O'Reilly and me to make something for Drivetime Underground with those ideas in mind, and in response we created a collection of seven shorts that we call Advertise This. The collection comes in three flavours:
Art and Fashion and Who Makes the Coffee take found 1950s voiceovers – one selling the idea of fashion as art, the other selling instant coffee made possible by new technology – and combine them with music which has questionable commercial potential and a distinctly neurotic tone.
Hypophoria, Aposiopesis and Diasyrmus present three rhetorical devices as if they are products which can be bought and utilised, the rhetoric of advertising extolling the benefits of rhetorical devices.
Mr. Shoenberg's System and Semi Colons are songs in a familiar radio-jingle style, but each advertising a concept which is far too complex and abstract for the jingle form to encompass and explain.