Tokyo Wonder Site, Creator in Residence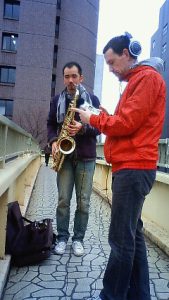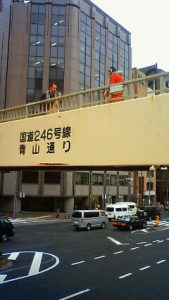 For two months of 2010 I was Creator in Residence at Japan's Tokyo Wonder Site, an art centre dedicated to the generation and promotion of new art and culture based in the Shibuya and Hongo areas of Tokyo.
The residency provides artists with accommodation and performance opportunities in Tokyo, encouraging collaborative work between a diverse community of artists from all over the world.
During my time on the residency I created four new works: Songs of Shibuya, Manual for the New Primitive, a collaboration with saxophonist Masanori Oishi for Tokyo's Experimental Sound, Art and Performance festival, We Go Dream Team, a chiptune soundtrack for the pop-up curry rice restaurant of design collective Åbäke, and My Heart with Flutist Bettina Berger and experimental performer Takahiro Tomatsu.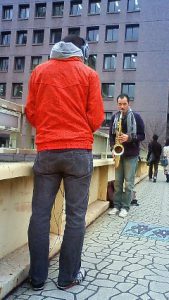 My Heart is for flute and amplified heartbeat. The heartbeat part was originally performed by martial/performance artist Takahiro Tomatsu who is able to finely control his heart rate through meditation, unfortunately no recording of this performance exists.
Songs of Shibuya are derived from recordings I made on the street in Shibuya, Tokyo. The audio is of a woman advertising something to people on the street using a small P.A. system. Very fast sample re-triggering is used to prolong and emphasise some of the vowel sounds and pitch gestures of her speech, creating a sort of 'singing' effect. Each track begins with the untreated audio, then repeats this in it's processed form before another untreated statement to end.

Manual for the New Primitive is a 45 minute duet between live and recorded saxophone – a form I later returned to in the Displaced Duets of We Happened to Travel. The tape part is recorded on a pedestrian bridge over a motorway, the background noise of the environment playing a crucial part in the character of the piece. The final duet was realised in a white cube gallery space, the sonic and psychological aspects of recorded-exterior interacting with those of live performance in an interior space.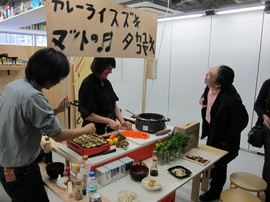 We Go Dream Team is my third chiptune EP, written to be the in-shop soundtrack for a pop up Curry Rice restaurant made by design collective Åbäke and the artist Takayuki Yamamoto. Åbäke wanted to theme their restaurant around the Manga series Oishinbo ("The Gourmet") and as such my first track takes its cue from the theme music to the Anime of the same series.